Frequently Asked Questions About Garage Doors
Here are answers to some common questions about buying a garage door.
How much do garage doors cost? It really depends on the size and the model of the door. Doors can cost anywhere from $500 for a small un-insulated steel door, to $10,000+ for a custom factory stained large door. That's why our experienced, knowledgeable sales staff is here to assist and help guide you, to find the perfect door for you. We will provide a free on-site estimate and get you the information you need, with a price for the door installed quickly, in writing on company letterhead.
Do you replace the track springs and hardware? Yes, 99% of the time you want to replace all the track and springs, every nut and bolt. Each door is manufactured with its own track, springs, and hardware to ensure the door lasts a long time with smooth and safe operation.
Can you just replace sections? Yes, we can replace most damaged sections with a free on-site inspection to determine the correct section you'll need. Sometimes if the rest of the door is very old and in poor shape, you might want to consider replacing the entire door because sometimes putting a new section on a bad door can simply be a waste of money, but every situation is different.
Can you send a technician to service our door? Yes, we have a full-time service staff with fully stocked trucks to get your existing doors running like new.
Do you require a deposit to come service my doors? How can I pay for New doors? Yes, we typically ask to hold a credit card for a service call unless you are already a customer of ours. When ordering new doors we require a 50% deposit with the balance due upon completion. We also offer excellent financing. Ask your sales representative about our Hearth Financing Program.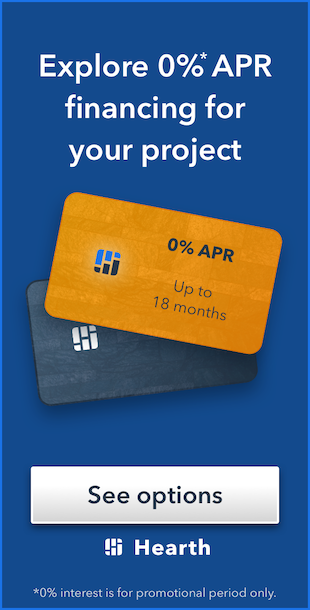 If your question is not answered above, please contact us! We are happy to help.